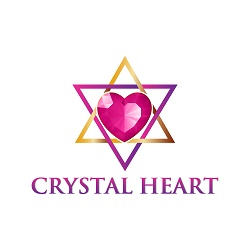 Welcome to Crystal Heart Community 

Students and graduates of Crystal Heart Schools who have attended group or online teaching are members of Crystal Heart Community.  We try to arrange at least two free days each year where we can meet and share, explore and learn a little more about Crystal Healing together.  We also release four newsletters per year which goes to all students and graduates as well as being shared on our Facebook Page.   
Crystal Heart School was founded in 2008 and has trained many wonderful talented students.  I have long nurtured the idea of creating a Community feel for Crystal Heart and at last here it is.   Our aim is to bring an awareness of Crystal and Energy Healing to the attention of the public.  Crystal Healing has perhaps been mis-understood and sometimes dismissed as nonsense!  However, with our hard work, testimonials, promotion and with the advent of celebrities hailing the amazing magical properties of crystals – we are moving forwards and creating a new image for Crystal and Energy Healing in the world.
Take a look at our facebook page now and please 'like' if you will – thank you.

Crystals are a manifestation of Light and Love on Earth which began in practice by the Lemurians.  Crystal Heart Community Crystal Healers are bringing this to you now.  
Here are some of the most sparkliest wonderful Crystal Healers who are practising now : 
Gwyneth Robbins-Cox – Pitt Hall Farm Cottages, Ramsdell RG26 5RJ  07505904804  gwyneth@mycrystalguru.com  CSCH prof dip in Crystal Healing ACHO accredited.  Founder member of Crystal Heart Community and Crystal Heart School of Crystal Healing Training.  Other healing modalities include : Soul Guidance, Pellowah Healing, Angelic Reiki, Usui Reiki, Lomi Lomi Massage, Aromatherapy, Reflexology and Aura Soma.
Sue Hill,  Marlborough Gardens, Oakley, Basingstoke, RG23 7AH – suehill54@yahoo.co.uk, website sueangelblessings@vpweb.co.uk, mobile 07768324869, landline 01256781239.  CHSdipCH and Advanced level CHSdipCT  Other healing modalities include: Rahanni Healing, Angelic Reiki, Reiki Healing.
Pia Tohveri – Stockholm, Sweden.  www.lovehealcreate.com  piatohveri@gmail.com  – CHSdipCH  and Advanced level CHSdipCT
Lorraine Moores – Chakra Calm, Cedar Lodge, Beach Rd, Swanbridge, Penarth, Wales.  CF64 5UH  contact : 07543793188   CHSdipCH   Other healing modalities – MFHT, VTCT Level III in Reflexology, Aromatherapy, Indian Head and Swedish Massage, Hot Stone Massage and Reiki
Eunice Foster –  angeliccrystalhealing@btinternet.com   Hilwyn, The leys, Whiston,Staffordshire Moorlands.  ST10 2JE.  07808844380.  CHSdipCH and Advanced Level CHSdipCT  Principle and Tutor at Angelic Crystal Healing – other healing modalities include Pellowah Healing and Shamanic Healing.
Jen Foster – Stafford in Staffordshire ST10 2DN.  07870980632  Email Jenlf01lc@gmail.com  CHSdipCH and Advanced Level CHSdipCT
Tutor at Angelic Crystal Healing – other healing modalities include Angelic Reiki.
Lara Brook – Egham, Surrey UK – 07919214691.   CHSdipCH and Advanced Level CHSdipCT- Home practice in Rusham Road, Egham
– Neal's Yard treatment rooms in Peascod Street, Windsor
www.diamondwellbeing.com
lara@diamondwellbeing.com
Mob. 07919 214691 – other healing modalities offered – Angelic Reiki, Usui Reiki, Counselling, Hypnotherapy, Mindfulness, Life coaching, Thai foot reflexology massage.
Dee Maddox-Hinton – 
Julie Winter – CHSdipCH and Advanced level CHSdipCT – Pewsey, Wiltshire 07384466788 – other healing modalities include massage, Indian Head Massage, Hot stones massage, Hopi ear candling, Pellowah Healing, Lemurian Healing, Aromatherapy Massage, facials, Reiki, Angelic Reiki, Reflexology,
Email:juliewinter48@gmail.com 
Hannah Campbell – CHScertCH   Mob: 07415196062  Stoke on Trent, Staffordshire Email:  Hannahc9012@icloud.com
Frances Taylor – CHcertCH   Buxon, Derbyshire  Email:  frances.taylor12@btinternet.com
Anna Tatton – CHcertCH  Leek, Staffordshire – Pebal Retreat Centre, Blackacres, Nab Hill Ave, Leek
Email: annatatt@hotmail.com
Jean Harris – CHScertCH  Woodley/Wokingham Berks – 07836234678
jean_w_h@yahoo.co.uk. 
Lizzie Jones – CHScertCH – Woodley Berks – angelictherapies.org 
07780778812  Email: lizziejones8384@aol.com – also offering Angelic Reiki.
Gemma McAllister – Beautywithgem -CHScertCH – Alton, Hampshire.  Mobile/salon beauty therapist in Alton, I've worked in spa's and salon in Hampshire with 16 years experience Gemma offers tinting, facial ,manicure, pedicure,waxing plus threading and intimate waxing, full body massage, Indian head massage,sport massage,Pellowah, Crystal Healing, Reiki, Angelic Reiki, Reflexology, Facial Reflexology, Hopi ear candling.  contact :07917886147 or www.beautywithgem.co.uk