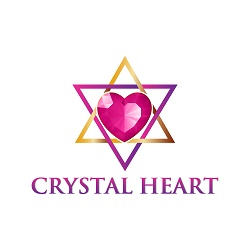 Welcome to Crystal Heart Community 

Students and graduates of Crystal Heart Schools who have attended group or online teaching are members of Crystal Heart Community.  We try to arrange at least two free days each year where we can meet and share, explore and learn a little more about Crystal Healing together.  We also release six newsletters per year which goes to all students and graduates as well as being shared on our Facebook Page.   
Crystal Heart School was founded in 2008 and has trained many wonderful talented students.  I have long nurtured the idea of creating a Community feel for Crystal Heart and at last here it is.   Our aim is to bring an awareness of Crystal and Energy Healing to the attention of the public.  Crystal Healing has perhaps been mis-understood and sometimes dismissed as nonsense!  However, with our hard work, testimonials, promotion and with the advent of celebrities hailing the amazing magical properties of crystals – we are moving forwards and creating a new image for Crystal and Energy Healing in the world.
Take a look at our facebook page now and please 'like' if you will – thank you.

The Ancient Eqyptians did it, as did the Teneh tribe and Lemurians too and we are bringing it to you now!  
So check out below crystal lovers, some of our most sparkliest wonderful Crystal Healers:
Gwyneth Robbins-Cox – Boarsbridge Therapy Centre, Little London RG26 5EY – 07505904804  gwyneth@mycrystalguru.com  CSCH prof dip in Crystal Healing ACHO accredited.
Sue Hill,  Marlborough Gardens, Oakley, Basingstoke, RG23 7AH – suehill54@yahoo.co.uk, website sueangelblessings@vpweb.co.uk, mobile 07768324869, landline 01256781239.  CHSdipCH and Advanced level CHSdipCT
Naomi Angell – angell_naomi@hotmail.com, 07766542589, 17 Ferndale Road, Church Crookham, Fleet, Hampshire, GU526LJ.  CHSdipCH
Lynne Whiteland – lynne.whiteland43@gmail.com,  www.acrystalinyourpocket.co.uk
07557 366 006 CHSdipCH  and Advanced level CHSdipCT
Pia Tohveri – Sweden.  www.lovehealcreate.com  piatohveri@gmail.com  – CHSdipCH  and Advanced level CHSdipCT
Lorraine Moores – Chakra Calm, Cedar Lodge, Beach Rd, Swanbridge, Penarth, Wales.  CF64 5UH  07543793188   CHSdipCH
Eunice Foster –  angeliccrystalhealing@btinternet.com   Hilwyn, The leys, Whiston,Staffordshire Moorlands.  ST10 2JE.  07808844380.  CHSdipCH and Advanced Level CHSdipCT  Principle and Tutor at Angelic Crystal Healing
Jen Foster – Stafford in Staffordshire ST10 2DN.  07870980632  Email Jenlf01lc@gmail.com  CHSdipCH and Advanced Level CHSdipCT
Lara Brook – Egham, Surrey UK – 07919214691.   larabrook.holistic@gmail.com.  CHSdipCH and Advanced Level CHSdipCT
Julie Winter – CHSdipCH and Advanced level CHSdipCT – Pewsey, Wiltshire.
Email: julie-winter@hotmail.co.uk
Debbie Thorne – CHSdipCH – Weston-super-Mare, Somerset, UK – debbiethorne37@hotmail.com
Hannah Campbell – CHScertCH   Mob: 07415196062  Stoke on Trent, Staffordshire Email:  Hannahc9012@icloud.com
Frances Taylor – CHcertCH   Buxon, Derbyshire  Email:  frances.taylor12@btinternet.com
Anna Tatton – CHcertCH  Leek, Staffordshire – Pebal Retreat Centre, Blackacres, Nab Hill Ave, Leek
Email: annatatt@hotmail.com