Valentines Day is overrated and commercialised.  I wanted to share with you my crystalline transmission of Self-Love here: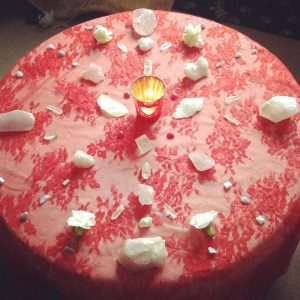 ---
'May this Crystalline Transmission of self love remind you that love is present in all things always. May the Light of Love unfold softly within your wounded hearts in remembrance of your true beautiful soul essence. May the Light of your Souls Love hold you in forgiveness of yourself and those souls with whom relationship has shown what love truly is and is not. For love is all 
💜 love is everlasting in the journey of your soul on earth. 
🙏 love changes all 
💜 through pain, suffering, frustration, may you always return to love 
🌈 strong and beautiful 
💜
💕
💜 for love is truly all' 
💕
💜
✨
😍
💕
💜 Om shanti namaste 
💕Rhosalaria 14th Feb 2018