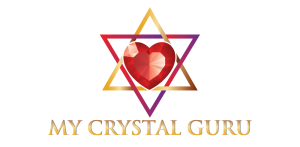 Hi!  – I'm Rhosalaria, and I love to share the magic of Crystals!
I am very happy to have assisted many people through the healing energies of crystals and to help many on their pathway to becoming crystal healers around the world!  Crystals and Healing are my passion.
NEW DATES FOR 2022!  – Crystal Soul Healing Diploma
beginning 11th March to 13th March in Ramsdell, Tadley 
A new healing modality for a new paradigm
---
My New Book – The Crystal Soul Priestess is here!
This unique book is a blend of channelled information for the Soul.  A deep remembering journey of Lemuria and a reflection upon the story of Love here on Earth as reflected through the Crystal Beings.
Available now on Amazon.
---

For one to one private Crystal Healing Tuition –
---
Would you like to stay in touch?
Click onto my Free For You page to get some goodies and sign up to my Soulful Newsletter
---

Crystal Heart School details all you need to Learn about Crystal Healing with group held in person classes.
At present my ONLINE course is taking in new students with the additional feature of regular zoom tuition.  See below for more details.
---

Are you searching for a Professional Crystal Healing Training that you can complete entirely online – Take a look at my dedicated LMS Training Site for all the online courses you need.  Online Learning here
---

---

My Service of Love to You – Soul Mediumship Readings 
You are a beautiful being of Love and Light.
Being a beautiful Soul on Earth sometimes brings its challenges and at these times we may need to know more about our Soul essence, illuminating who we really are and our mission here and receive some deep healing to help us.  It's important now that we may come into full conscious alignment with our Soul and connect fully with the wisdom we hold within.   Click here to find out more .
---