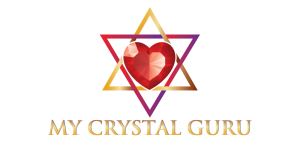 Hi!  – I'm Rhosalaria, and I'd love to share
with you – the magic of Crystals!
I feel very privileged to have helped so many people through the healing energies of crystals and to help many on their pathway to becoming crystal healers around the world!  Crystals and Healing are my passion.  Read more of My Story here  
Just launched!!! – Learn more about my new

Bespoke Crystal In-Tuition

Service

– a personal learning tailored to you.
---
Click onto my Free For You page to get some goodies and sign up to my Soulful Newsletter
---

Crystal Heart School details all you need to Learn about Crystal Healing –
At present my ONLINE course is taking in new students with the additional feature of regular zoom tuition.  See below for more details.
---

Are you searching for a Professional Crystal Healing Training that you can complete entirely online – Take a look at my dedicated LMS Training Site for all the online courses you need.  Online Learning here
---

---
My Service of Love to You – Soul Mediumship Readings 
You are a beautiful being of Love and Light.
Being a beautiful Soul on Earth sometimes brings its challenges and at these times we may need to know more about our Soul essence, illuminating who we really are and our mission here and receive some deep healing to help us.  It's important now that we may come into full conscious alignment with our Soul and connect fully with the wisdom we hold within.   Click here to find out more . . .
---

---
Brand New!  to the UK and absolute revolutionary – Pellowah Healing Technique – 
I'm now a Pellowah Practitioner of  this amazing healing technique.  Pellowah means 'radical shift in consciousness' and it has changed my life around!  I'm offering one to one and distance healing sessions – both of which are amazingly powerful.
Pellowah Healing energy will:
give you clarity and insight on your life's mission

give you more focus on your pathway

strengthen your boundaries

reconnect you to Light and give you a greater sense of Joy

unblock meridian pathways

reconnect 12 strands of DNA for re-activation to the Light

help you take on that radical shift in consciousness
 Contact Me for more information and come on over and view my new website for more details on Pellowah.  Heart and Soul Horizons. 
---
Latest Blog Posts: 
Are You Feeling Wobbly? – Dealing With Ascension Energies
Last year 2018 was quite something!  So many energetic portals of eclipses and full moons and supermoons – we are all certainly more sensitive, even if we don't consciously engage with these energies, they effect us nonetheless.  So, how do we deal with these energies?  How do we stay grounded?  read more here 
---
Giving Soul Back to Soul –
What is the soul?  And what does giving soul back to soul mean?
For me, the soul is the everlasting energy of Light and Love that is the purest essence of the Divine Source/God/Goddess/Prime Creator and is a holographic blueprint of whom we are as individual beings and as part of Source.  The Soul is everlasting.  The soul exists simultaneously in many dimensions, which is what we experience as past lives.  Our soul's essence is perfect in that it is a holographic energy blueprint of Source.  Through our soul, we resonate, rejuvenate, rebirth, re-member all that we are in the True Light of wisdom we hold in unity with Source Love.  We are multi-dimensional beings of the Multi-verse!  – continue reading here.
---
The World Needs Genuine Crystal Healers – Are You One of Them?
Yes, I understand, it's quite a statement – is there a shortage of crystal healers out there?
Well maybe not exactly, but you see there are many types of healers and many kinds of crystal healers.  Let me explain my thinking here.