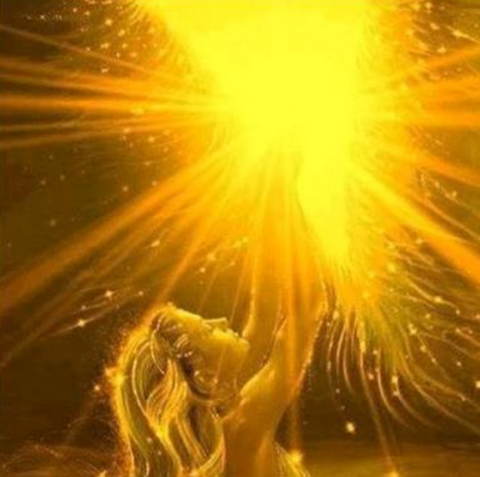 The essence of Transformation –
is the process of digging for gold deep within the Soul.   All of my blog posts are inspired by my own experiences and life processes.  Therefore, I invite you to read on if you seek some resonance here
I've been going through a massive journey of transformation this year which has been immensely challenging in many ways and at times I have wanted to just give up, run away and start again.  Know the feeling?  Well, I have to say that through trust and faith I have persisted and things are beginning to fall into place in many ways and in many different areas of life.
I had a dream last night that helped me to understand the process of transformation so acutely that I felt I needed to write something here for you to explain.  You see its all really about trusting your feelings.  Particularly those feelings which are negative.  
It seems that when we're in a process of change, the original desire or goal can become very distant and seem unobtainable, we may have to alter our plans along the way to accommodate new changes or circumstances that may feel as though they are distracting us.  Its a job to keep bringing ourselves back to the centre of what it is we are actually trying to achieve and sometimes life just seems like a battle.  Everything we experience, whether it's as a result of a direct encounter or the whisperings of others who actually fuel our doubts and our fears, is a key to transformation and an important part of the process.  
We need to constantly stay in touch with ourselves, tapping into the true alchemical gold of our soul wisdom.  Its so easy to be pulled off our pathway by our own fears and we may feel as though we are going mad!  We question our judgement, our wisdom – and yet, somewhere amidst it all there are little signs.  It could be a brief encounter with someone who praises us, appreciates our efforts and then we feel a sparkle of encouragement.  These are the sign posts along the way which we need to take notice of.   Instead of focussing on the fears and doubts, focus on the feeling that the sparkle of encouragement brings.  Allow your body and your whole being absorb that feeling.  Feel and know and remember that feeling, you have been here before and something magical is about to happen!  
Take your time, and have strength and courage in your heart as you move slowly forwards with trust in yourself.  Understand that the fears and doubts are the keys to your transformation and not the blocks you and others may perceive.  See the transformation as a sacred object within your own sacred temple within.  Focus on it – love it, worship it.  
True transformation comes from noticing and feeling deeply into the small successes and encounters we have and soon we experience an exponential sense of alchemy occurring.  After all, we have all experienced amazing personal and spiritual growth before and when it begins to happen, embrace it fully, own it and enter into the deeply divine blissful joy that is truly your birthright.  
You can find out more on the subject personal transformation and how I can help you through right here.