Meet Your Plant Spirit Ally and Enter the Dreamsong of Gaia
We are only a fraction of what we could be as human beings.  When we fully open up our heart, mind and souls to the green-beings of the Earth, we enter into another dimension.  There's so much we can learn about ourselves and our soul journey from the plants and trees.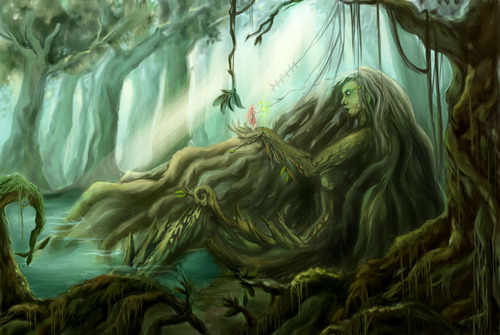 I'm offering you the opportunity to take part in this class and find your plant spirit ally, moving into a deep state of re-connection, taking up your rightful place within Nature.  This is a soul healing journey that is deeply life-changing.  A unique personal experience.
This class is a whole day as part of our Three day initiation Retreat in Wales this September.  I'm also offering this as a stand alone class.  It will be a long day, from 10am until 6pm and you will need to be equipped for 'weather', as you'll be outside some of the time, even if its raining.  You'll also need to bring a wooden bead or other small human crafted organic offering for your plant.  You also need to come with an open heart and respect for the green-beings.
If you want to read more about Plant Spirit Medicine then please read this article I wrote from my own personal experience.
This unique class will:
Deeply realign your energies to the natural world
Help you be more decisive and clear about your own pathway on Earth
Can help to heal deep hidden trauma spontaneously and supportively
Give you a sense of balance on all levels of your being.
Keep you grounded, earthed and able to manifest your dreams.
Find a plant spirit ally for life, which can always be called upon when needed.
The exact location of this class in Wales is a mystery and will take place on Saturday 17th September 2016 but will be in a beautiful location in the South – full details will be revealed on booking!
Book your place now at the SPECIAL OFFER PRICE OF £100   £85