Would you like learn the secrets of Crystal Healing?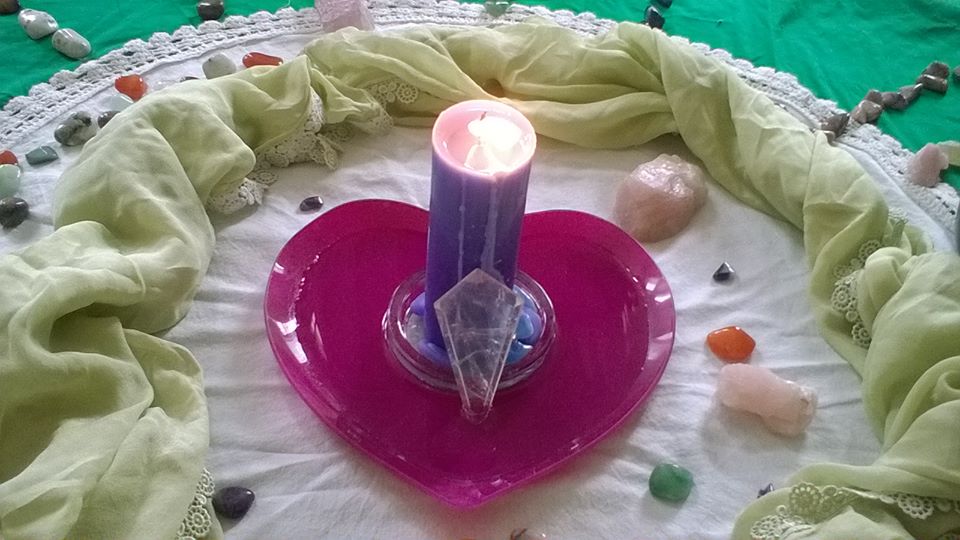 I've been training people to become Professional Crystal Healers with an accredited course for the past ten years.  I've met and trained some fantastic healers who are now part of Crystal Heart Community promoting the correct use of crystals for healing in the world.  My aim is always to guide my students to become confident, intuitive healers using their innate skills and their passion for crystals.  
My two year Professional Crystal Healing Diploma is very popular but now I can reach so many more people via my Online Crystal Healing Practitioner Certificate which contains the exact same core curriculum of study as the diploma course.  
Maybe you've seen my Crystal Healing course but don't want to commit to it right now, maybe you've got loads of crystals and read a few books but want to know a little more about how to apply crystals for healing properly and maybe you'd just like to dip your toe into the water and find out what it's all about so I've created my Learn Crystal Healing mini course especially for you.  This is an experiential mini course and does not offer Crystal Healing Diploma Certification.  Here's what's on offer:
Notes and audio on how to energetically prepare for healing practice

How to attune to/sense crystal energies successfully with mp3 downloads

Safety information for practice

Grids and layouts for your own use and for practice on others

Basic healing techniques and principles

Cleansing and charging crystals

Workbook style so you can make your own notes

Experiential Learning

pdf – mp3 – video

PLUS Bonus !! Free E-book Guide
This course is amazing Value and would normally cost $180 –  but for you and for a limited time only because I want to spread as much Crystal Bliss as possible, I'm giving you all this knowledge and value for the amazing price of $33 !!! 
SO GET ON BOARD BEFORE THE OFFER RUNS OUT!