New Course
Crystal Soul Healing Diploma Level 1 – Applications for the Diploma beginning March 2022 are now open.  
begins 22, 23, 24 October 2021 at The Malindi Centre Carmarthenshire and 11, 12, 13 March 2022 at Pitthall Farm, Ramsdell, Tadley, Hampshire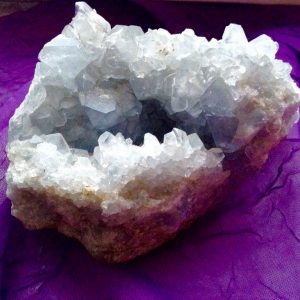 This new course is set for a new paradigm.
The course combines all aspects of traditional crystal healing and soul healing combined. 
We have entered into a time of huge transformation and healing as we continue to integrate new lighter ascension energies.  Healing means to 'make whole'.  We are merging with and into the Light of our own Divinity.  This is the time to step up and become the Healer.  Many souls will need your assistance to help release the programming of the old paradigm as we move through the ascension energies and into the new. 
The full diploma is attainable in 4 levels.  Level One begins this year and Level 2 will be in February 2022.  Level 3 will be in May 2022 and Level 4 September 2022.  Online support will be given between teaching weekends plus one to one tutorials.
For the course in Tadley – dates are beginning in March 11th 2022 with level 2 in June,  Level 3 in September and Level 4 in February 2023.
What will you learn : 
All aspects and techniques of traditional Crystal Healing – clearing and energizing chakras.  Protecting the aura within the 12 chakra system 7 layers of the aura.  Sacred geometry and the expanded Light Body and how the healing effects of colour are applied to expand the hue-man rainbow.

Work with and understand the energies of more than 25 crystals.  How to implement colour vibrations and sound within your practice.  

Learn 'Ethereal Crystal Healing' – that is working with crystal energies which are not physically present.

The nature of the multi-dimensional Soul and how to identify and help release trauma present within the Souls being.

The Blueprint of the Soul – RNA/DNA of the Soul.  Light Codes and Light Rays.

Introduce the Keys of Peace, Desire and Freedom/Joy given in the Maitreya Integration Healing System

Techniques and practice for self-healing.  The power and implementation of Crystalline Grids, Healing Transmissions and planetary healing and much more.

Each student will receive my newly published book The Crystal Soul Priestess, remembering the soul mission from the times of Lemuria.

Click the link below to see the full Syllabus for all four levels

Payment via Paypal or BACS

For more information and booking please contact me. Contact Me

Crystal Heart School upholds a high standard of Crystal Healing Training, adhering to an agreed Code of Conduct and Curriculum of learning. Crystal Heart School has trained many practitioners over the past 13 years. The courses and training given are more than just a factual learning about Crystals and their energies. When we begin to engage with crystal energies with respect and and an open heart we enter into a far deeper personal learning journey of transformation.