You are the colours you choose – 
I have been an aura soma practitioner for the past 15 years.  I love aura soma because it is forever evolving and is a non-intrusive therapy.  During a consultation the client is in control of the bottles/colours they choose and the consultant guides and encourages them through the process to reveal deep insights of the soul.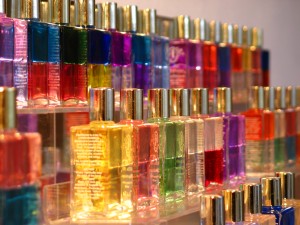 The magic happens through the realisation and expression of what the colours reveal on a deep personal soul level and this is deepened when the client takes a bottle home and applies it to the skin.  The contents of the bottles are amazing living colour!  Bio-dynamically grown herbs and essential oils are used together with the infusion of natural colour and crystal energies.  
A consultation cost £45 – 
contact me here for more information